café bar on 8
Location: 8/F
Opening hours: 07:30am – 10:00pm daily
All-day Casual Dining
"Good food" and "good fun" are on the top of the menu at café bar on 8. Whether you are grabbing a quick semi buffet lunch, a casual dinner with a loved one, or just an after-hours drink with a colleague, our wide range of offerings – from Margherita Pizza, Old English Fish and Chips, to Hong Kong favourites like Baked Pork Chop Rice and Shrimp Wonton Noodle in Soup – is sure to delight your palate, from morning till night.
An "Extended" Living Room and Lounge for Guests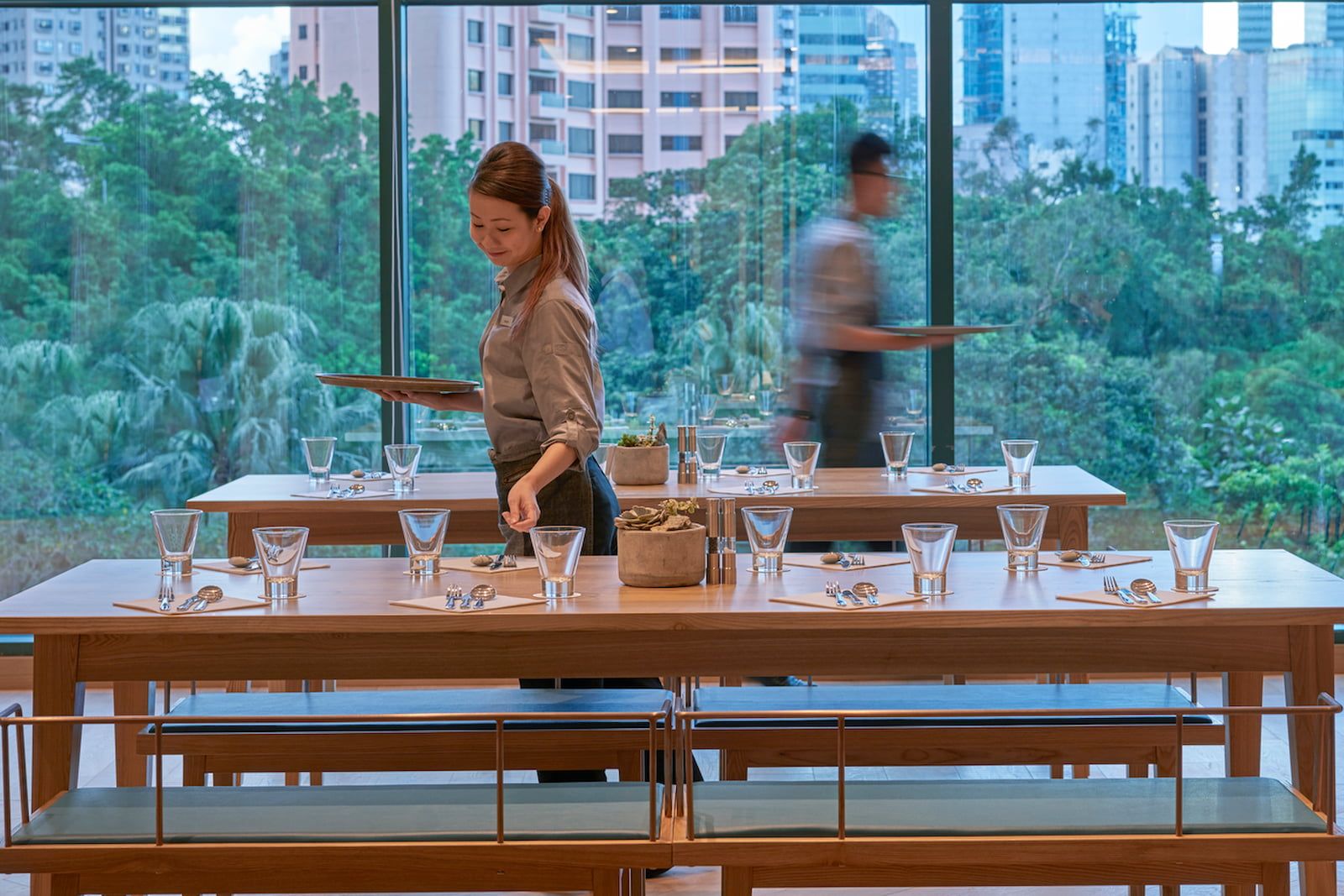 We are a popular gathering spot for Two MacDonnell Road guests and their visitors. During the day, the bar serves as an "extended" living room and lounge for guests, together with the 8/F lobby and Communal Room. It's where you meet friends, make new ones, celebrate with family or colleagues, or just bring your laptop and work quietly in well-lit comfort, against the stunning backdrop of Hong Kong's lush botanical garden and stunning city skyline.
In the evening, the bar becomes a relaxed yet lively alternative to the crowded bustle in Central's Lan Kwai Fong, where signature cocktails and savoury tapas are served with a side of the breath-taking night vistas of the city.